Custom Size Doors | Comply with Title 24 | Luxury Style Doors | Energy Efficient Doors | Residential & Commercial Buildings
Creates an enjoyable open floor plan. Additionally, it allows natural light into any home. Uniquely, the structure of Teza's bifold doors makes it suitable for interior and exterior usage.
This product transforms any home into a luxurious living space. Furthermore, Teza's multi-sliding doors lets the natural breeze and rays of sunlight enhance a house atmosphere.
Without a doubt, french doors Increase the value of all homes. This design makes a beautiful and compelling entry door. Additionally, Teza's modern french doors are budget friendly, energy efficient, and secure.
Undoubtedly, windows help connect indoor ares and patios to add a spacious appearance. Additionally, Teza Patio doors increase contemporary style. Furthermore, it enhances the curb appeal for any home.
Teza Doors produces engineered doors for all living spaces. Additionally, the doors are fully customizable for all home spaces. Furthermore, patio doors enables a connection with nature. Moreover, removing walls and replacing it with high quality bifold doors and multi-sliding doors.
Teza Doors offers remarkable prices that are high quality and budget friendly.  Best of all, the products are directly transported from the factory. Most importantly, savings are passed down to clients for great deals. Additionally, there are not extra costs, which results in budget friendly spending. Teza Doors does not comprise product quality and offers the best. Check out our most favored cost efficient French doors.
Timeless Design Patio Doors​
Teza door designs removes boundaries and adds modern style to all homes. In addition, there is a variety to choose from including multi-sliding, french, and bifold doors. These features adds unique  style to any house. Moreover, contemporary design favors natural light and allows breeze to flow throughout a house.
Most importantly, no need to worry any break ins with the bifold multi-point locking system door. Additionally, each panel is individually locked for more security. Furthermore, as a family-owned business, safety is a priority.
Maintaenance Free Patio Doors
Undoubtedly, the life expectancy of a door by Teza exceeds expectations. Moreover, the heavy-duty and stainless-steel hinges are paired with double pane glass. Furthermore, the double pane glass is filled with argon gas and performs outstandingly.
Request consultation and price estimate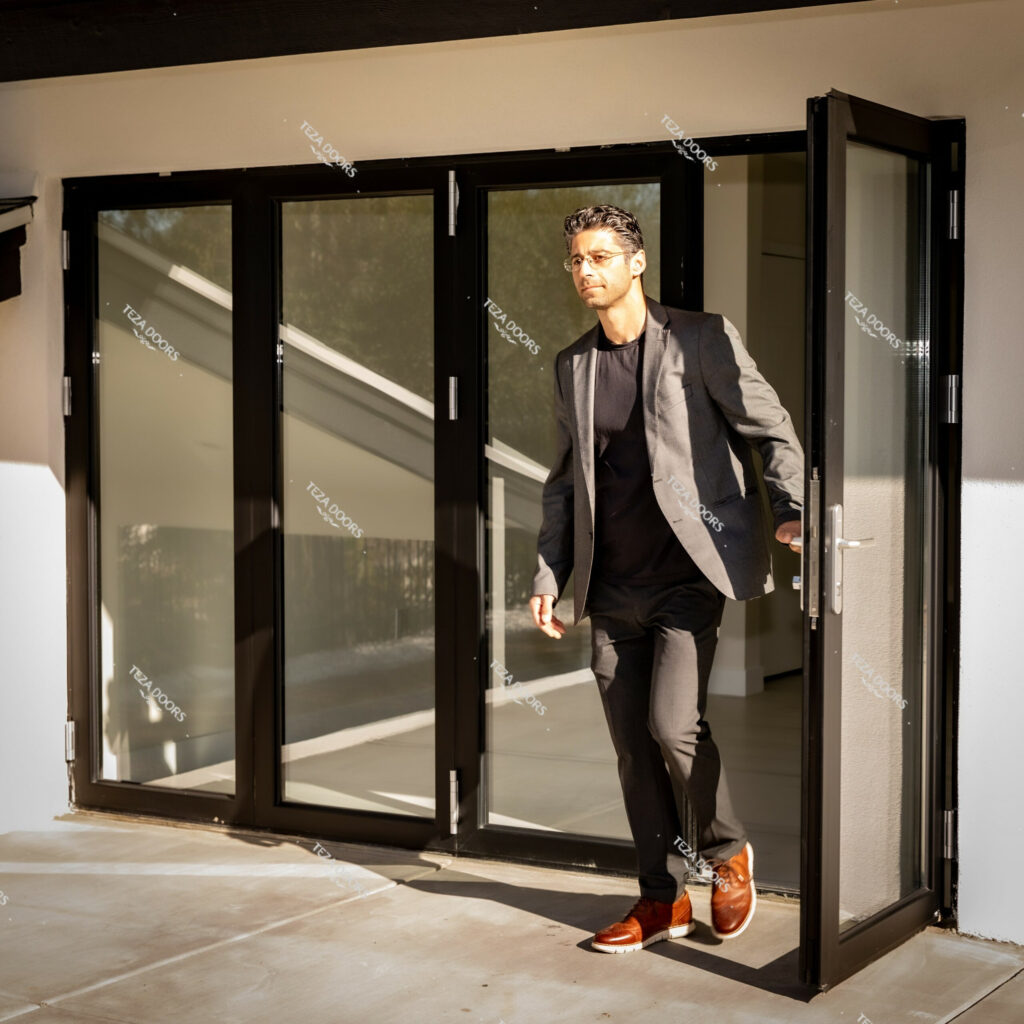 Proud to be a trusted vendor of:

Lowe's

The Home Depot

Wayfair

Garage Department